A Bit of Heaven Massage & Spa
NEW LOCATION COMING THIS AUGUST!
STAY TUNED WE'RE ALMOST DONE!
New Extended Hours!!!!!
Couples massages are now available everyday and evening times!!!
Monday - 5pm-10pm
Tuesday 10am to 5pm and 7pm -10pm
Wednesday 10am 10pm
Thursday 10am-10pm
Friday 10am -10pm
Saturday 10am to 5pm
Sunday Noon to 5pm
We accept Health Savings accounts (HSA) and Flex Savings accounts (FSA) as well as all major credit cards.
10% MILITARY DISCOUNT WITH I.D.
Come in and experience our elegant and relaxing atmosphere. Arrive early or stay after your massage and enjoy our hot tea bar with a variety of herbal teas and japanese green tea as our compliment to your experience. We have a variety of teas and chocolates available.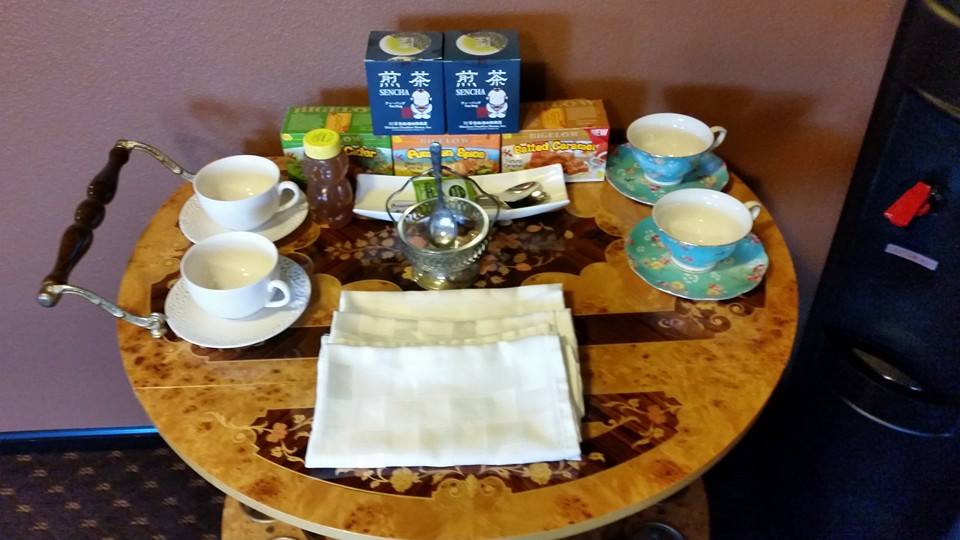 Our Lobby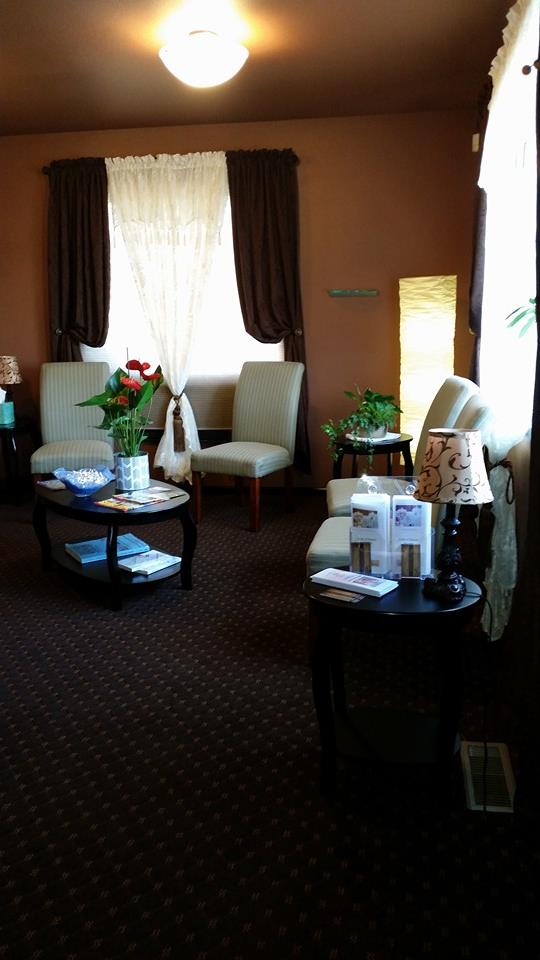 One of our three massage rooms.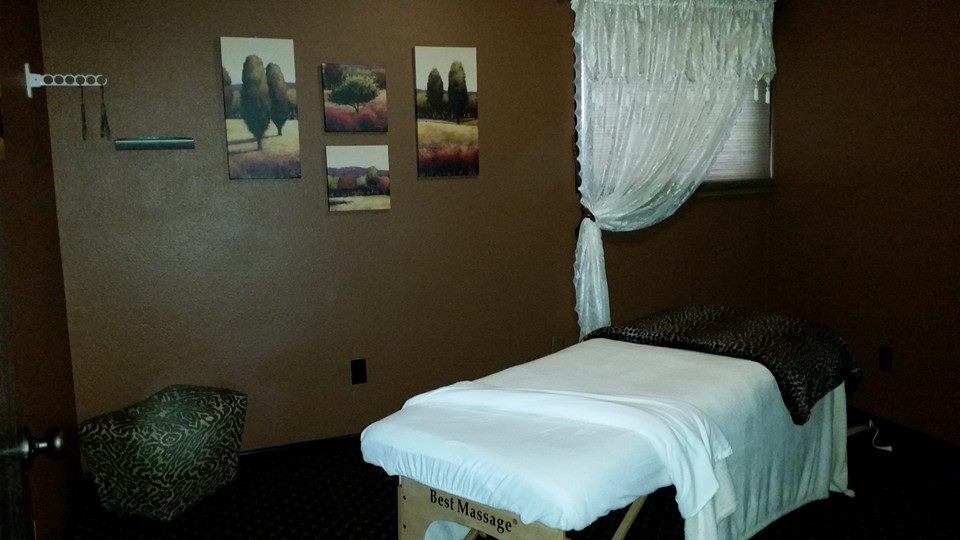 We provide professional, relaxing therapeutic massage services in order to provide our clients with a variety of benefits. Some of the more common benefits our patients experience are:

reduced pain
reduced stiffness and motion limitations
reduced muscular and emotional stress
increased flexibility
increased blood flow
enhanced soft tissue healing
increased deeper, restful sleep
We invite you to contact us today and experience for yourself the benefits of natural, therapeutic massage therapy. Packages are also available. There are 5 therapists to choose from to meet your specific needs rather it's a relaxing massage, deep tissue work, prenatal massage or just pure pampering.




In Health & Wellness,,

Sherry Peck LMP, CIMTI/Owner

MA60346449
---



Schedule Your
Massage Now!
*Disclaimer*: If you have the following diagnosis we will require a doctors note for any massage; uncontrolled (unmedicated) blood pressure either high or low and certain other cardiac issues not listed here, spinal fusions with Harrington rods, uncontrolled diabetes and recent or current cancer treatments, pain pumps or insulin pumps.There are many other medical conditions not possible to list here that cannot receive massage without medical approval, so if your not sure of your special medical condition, please give us a call to discuss it with us in case it may require a doctor's approval before scheduling your massage.
A credit card will be required to book appointments either online or by phone. It will hold your appointment but you won't be charged until after your massage.
You can purchase our printable gift certificates and print them out from home or email them to anyone, anywhere. Click on the "BUY NOW GIFT CERTIFICATE" button below.
Search Our Website
---
Map & Directions
Need a map and/or directions to our clinic? Check out our interactive map to ensure you arrive safe and on time for your upcoming massage appointment.


---
CANCELLATION POLICY
We have a 24 hour cancellation policy that is strictly enforced. We understand life can throw us some curves sometimes and there will be a need to cancel on the same day as your appointment or late the night before, you will be charged a 50% late cancellation fee for whatever service you have booked with us. No acception. This allows us to schedule someone else in that time slot. We send out several reminder notices, it is your responsiblity to make the proper, timely arrangements to arrive on time or reschedule within that 24 hour window to avoid charges to you. If you arrive 10 minutes late for your appointment, you will also be reschedule and charge 50% of the scheduled visit for your appointment. We have a tight schedule with other clients following your alloted time that expect to start their massages on time. Please be on time for yours. If you arrive after your scheduled time, you will receive the balance of your scheduled time, unless it's more than 10 minutes (for which you will be rescheduled) past your scheduled massage time. Thank you for your understanding and allowing us to stay on schedule for everones enjoyment.
HEALTH INTAKE FORM
Please complete the client health intake form prior to coming to your appointment or update your informatoin when requested (every 6 months). The informatoin is attached to your email confirmation that is a light green or blue button that says "client health intake". Health intake information is required to receive any massages with us, no acceptions. This allows us to review your information prior to your appointment in case you have a health diagnosis that require a doctor approval prior to your massage. We will call you in advance if we see something of that nature to allow you time to have that approval faxed to us or to reschedule you for another day if necessary to allow your physician to get that to us for your profile and customize your massage accordingly for your maximum enjoyment.